FLH 2009 - 2013 Hose Installation Steps
Keep Your Harley Running Cooler with UltraCool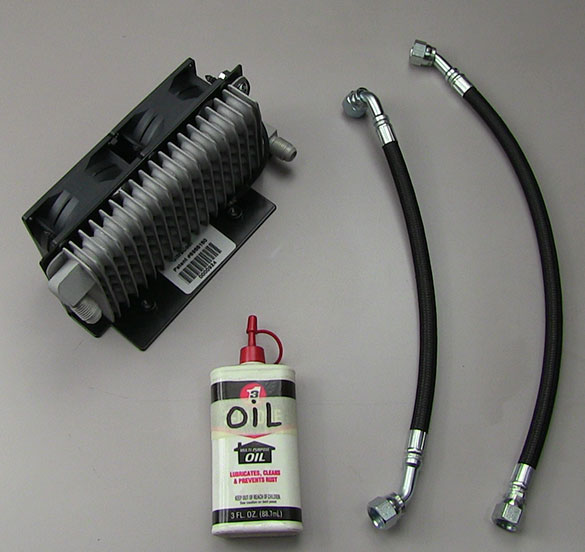 STEP 1 Oil Fittings
Locate oil lines and cooler assembly and take to a bench. Remove cooler cover and debris caps from cooler. Apply oil to all hose fittings and back of nut. Apply oil to AN-6 fittings on cooler assembly.
Step 2 Connecting Oil Line RFB-207
Hand start the 90 degree fitting to the FRONT fitting on oil adapter. Leave it loose to make adjustments.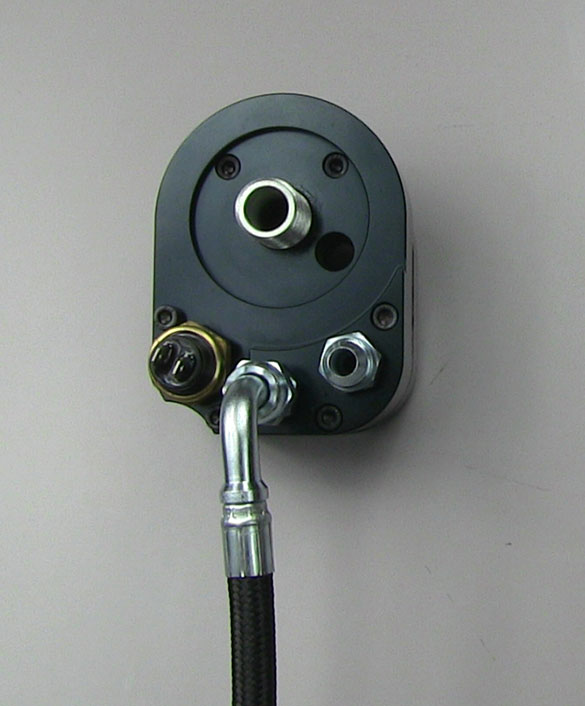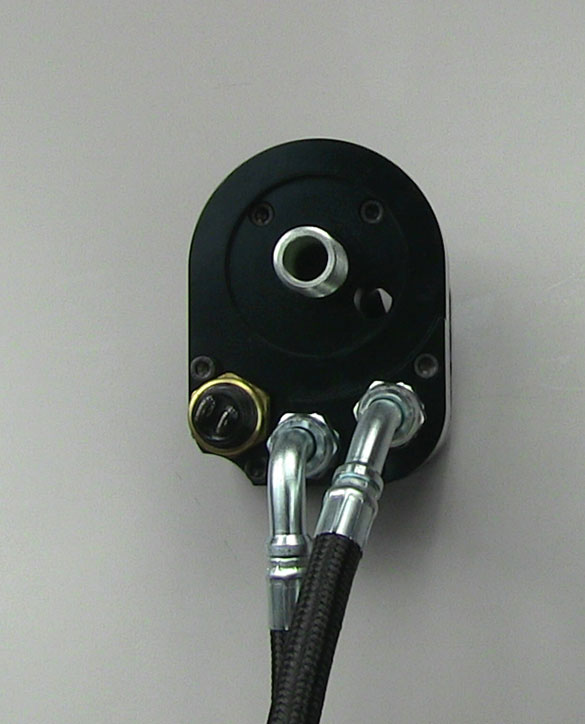 Step 3 Connecting Oil Line RFB-206
Hand start the 45 degree fitting to the REAR fitting on the oil adapter. Leave it loose to make adjustments.
Step 4 Cooler on Mounting Bracket
Place cooler assembly on mounting bracket and use (1) cover bolt to hold it in place. As shown in picture.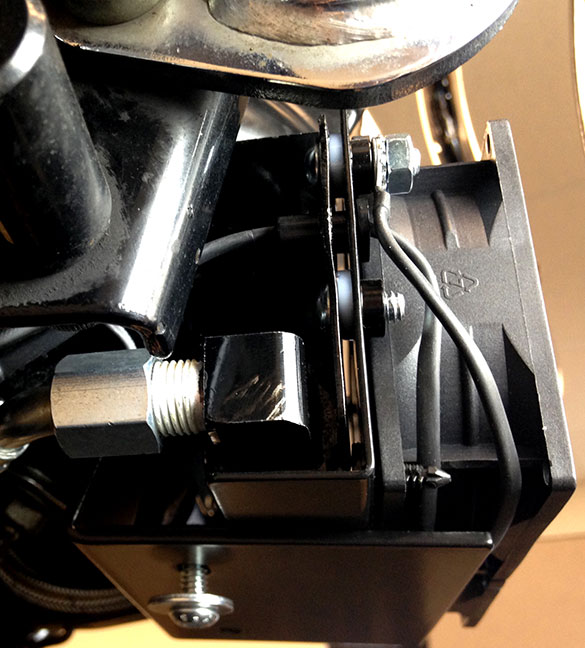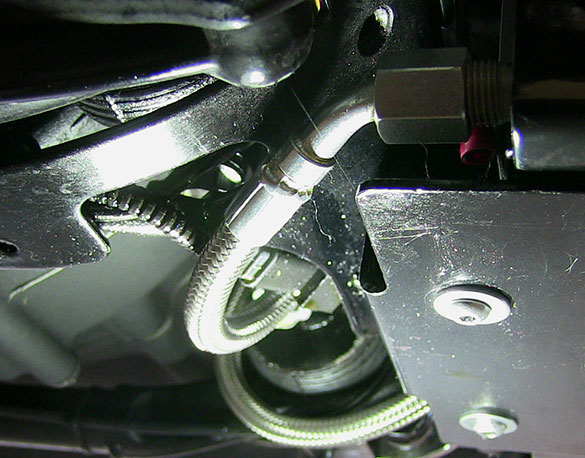 Step 5 Connecting RFB-207 Oil Line
Run the line straight down and to the right side. Hand start the 45 degree fitting to the right side cooler fitting
Step 6 Connecting RFB-206 Oil Line
Run the line down past the stator wire and come up to fitting. Hands start the straight fitting to the cooler fitting. See picture.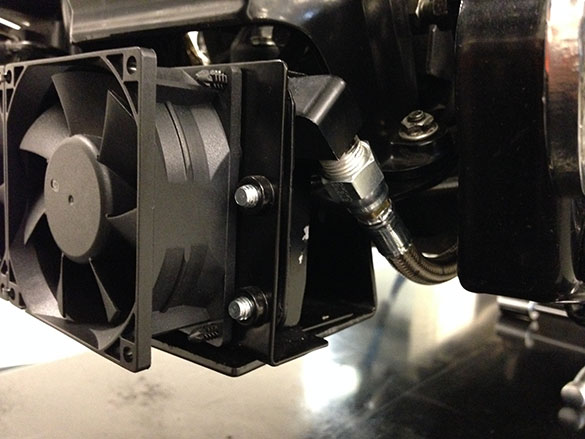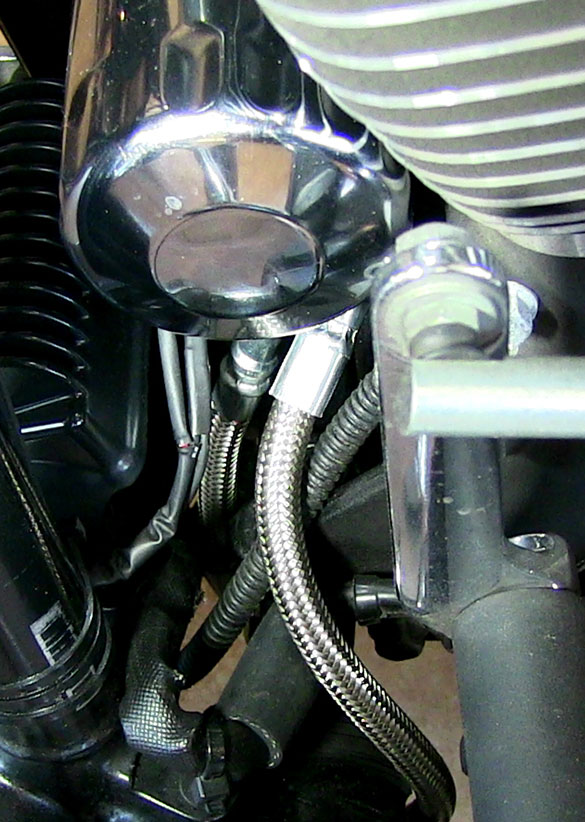 Step 7 Crank Position Sensor – Stator Wire
Notice the 2 important wires in the picture.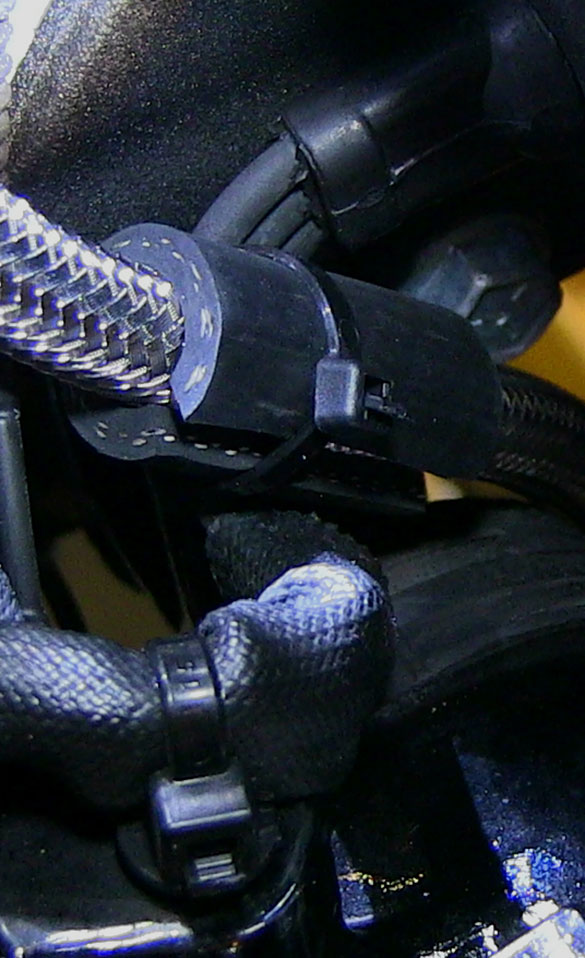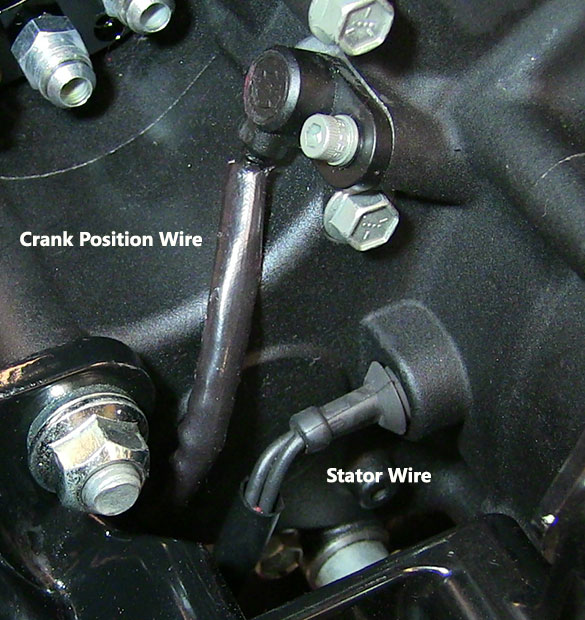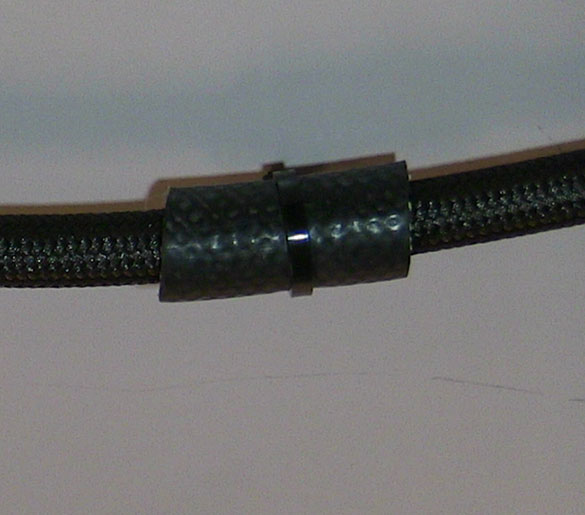 Look at your hoses and make sure they are NOT rubbing or touching these wires. If so use the split rubber hose and a tie strap to prevent chaffing.
Step 8 Tightening Oil Lines at Oil Adapter
Locate the small fitting wrench and use it to hand tighten the fittings on the oil adapter.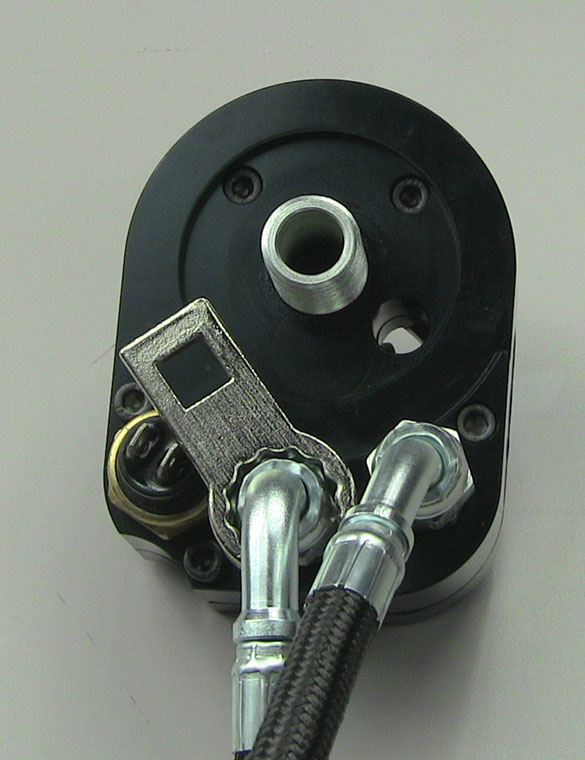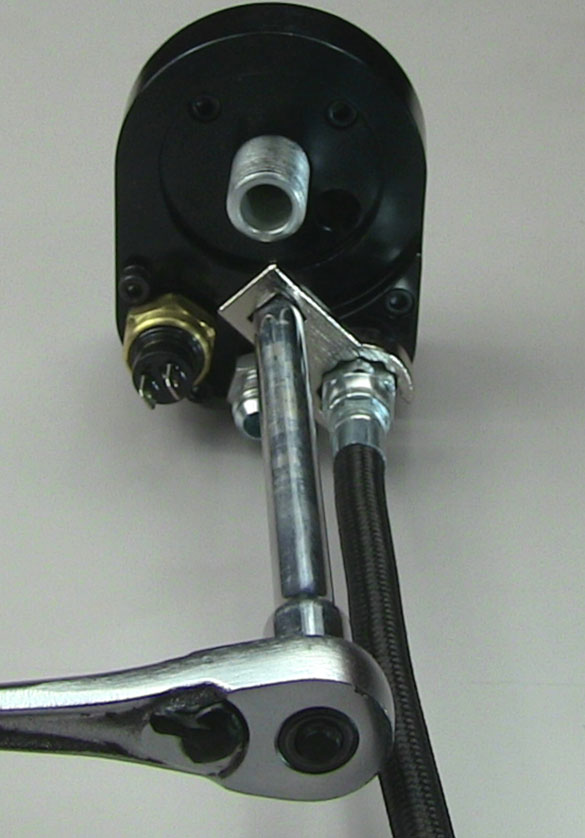 Now use a ratchet and a 8" extension. Insert into fitting wrench and bring them up snug and turn 1-2 more flats.
Step 9 Tightening Oil Lines on Cooler
Use fitting wrench to hand tighten oil lines on oil cooler. Use 2 open end 11/16" wrenches. One on oil line fitting and one on cooler assembly. Bring them up snug and tighten 1-2 more flats. Repeat this to left side also.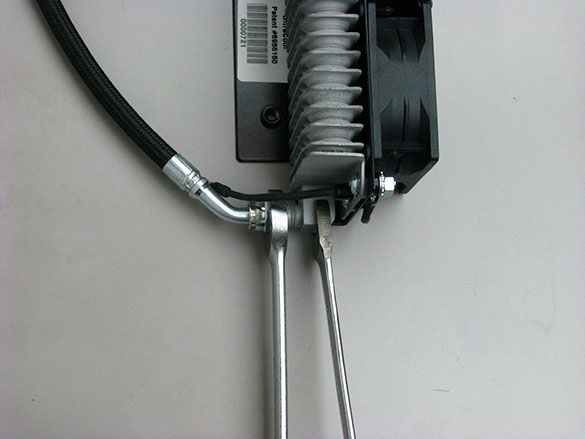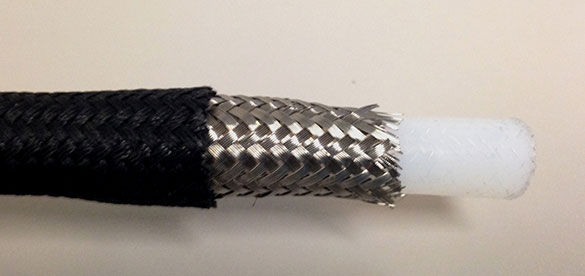 Note: New Hose Lines
Here at UltraCool we are always looking for new products to improve our oil cooler. Here is a picture of our NEW braided oil lines. As you will notice there is a (white) PTFE Tube with a SS-304 Braiding and a nylon woven cover for that added protection.Just Another improvement at Ultracool.