It is fairly easy to see and understand why, for a lot of new motorcycle riders, a cross-country motorcycle trip is on top of their bucket lists. Certainly, there's the allure of reaching new destinations, like San Benito County. But as a lot of seasoned motorcycle riders will tell you, it's not just about going from point A to point B.
Whether you are traveling alone or in a group, a cross-country ride can provide you with ample opportunities to feast your eyes on sights and experiences your average person is not even aware of. Traveling in a group reinforces bonds as you share your passion and affinity for your iron steeds. And on the other hand, if you are riding by yourself, the experience itself can be life-changing as you discover your abilities and separate yourself from the daily grind.
But what does it take to go on a successful cross-country motorcycle ride? Here are a few tips that can benefit both newbies and seasoned motorcycle riders.
Make sure your motorcycle is in optimal condition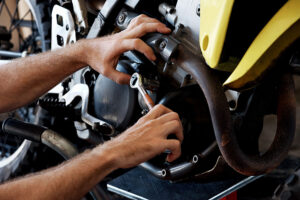 Whatever type of motorcycle you have, it is imperative that you subject it to a thorough check by qualified and experienced professionals. After all, the last thing that you would want to happen is to get stuck in the middle of nowhere with a broken bike and nobody to help you.
It is worthwhile to have components nearing the end of their useable life replaced. Also, you might want to consider using our specially formulated oil coolers and motorcycle oil cooler systems to bolster your motorcycle's engine performance as well as your personal safety.
Road trip necessities
The amount and type of gear that you need to pack will depend on a few crucial factors, including the weather as well as your intended destination.
However, there are a few essentials that you ought to bring. These include your cell phone and its charger, a map, first aid kit, tool kit, water, tire repair kit, sweatshirt and even a bottle of water and snacks like energy bars.
Remember that weight distribution and balance are the keys to a safe ride. Make sure that your bike's saddlebags and your other gear are distributed evenly between both sides of your motorcycle.
A few other caveats
It would be beneficial to brush up on your knowledge about the motorcycle regulations used in the areas you will be passing through and in your intended destination.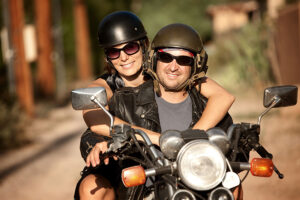 It is also important that you make yourself aware of the minimum insurance coverage requirements. Like motorcycle regulations, this will vary from state to state. It is also advisable to upgrade your insurance to cover not only liability but also collision and comprehensive insurance.
Enjoy your ride
Instead of sticking to a pre-determined route, be open to the idea of getting lost and discovering new paths. After all, it's about the trip, not the destination.